So I has been using 3DxWare64_v10-4-7_r2465 untill today. This version worked fine for me and never had a single issue.
I use my SpacePilot Pro mostly with 3DS Max 2016. I needed to do some tasks on 3DS Max 2017 but the SpacePilot pro does not work there.
I then went to update the drivers to the already mentioned on the title version. The device works fine on both, 2016 and 2017 but my saved profile on Max 2016 does not work properly.
Before, using the older driver, I could choose between a big selection of actions inside of the "3ds Max" category at time of customizing each button action. This menu would show actions rather then shortcuts which was very handy when you don't know or there isn't any shortcut for such action. On the latest version this category it's empty so, even if the profile shows such actions, the device can't perform them.
Here is an example of some buttons customized: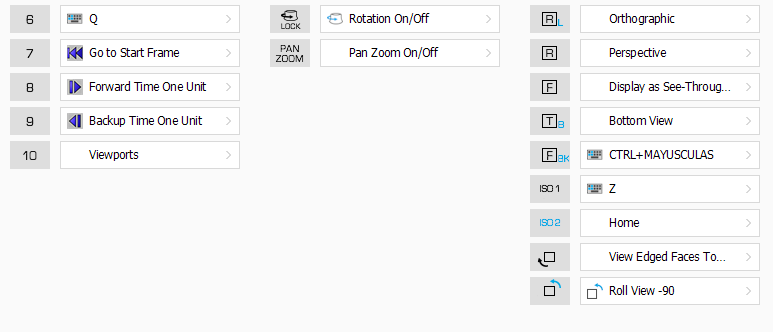 As you can see, I could set actions on buttons 7 to 9 to move around frames selecting it directly within the 3DS Max category. I have also assigned some other settings which can be seen at the right like going to perspective, orthographic, etc...
This is how the menu now appears completely empty (on both, Max 2016 and 2017) instead of showing the usual actions like before so I can set them directly at time of mapping each button: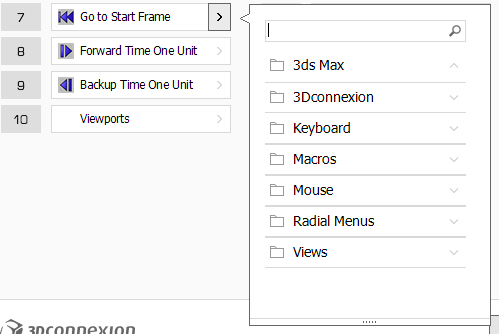 It's pretty clear that the 3ds Max category it's empty which does not allows me to set the proper mapping neither to load the old profile already set. I am not sure in which version this starts to happen but if updating will make this expensive device completely useless then I don't see the point on using it to be honest. Isn't the first time that with updates, some functionalities are taken away without adding new ones. Customizing the device buttons it's harder and harder with each update. Could this be fixed as soon as possible? I already spent a lot of time installing, uninstalling and trying a lot of things so I can't waste more time. I really need my device to be functional as before please.